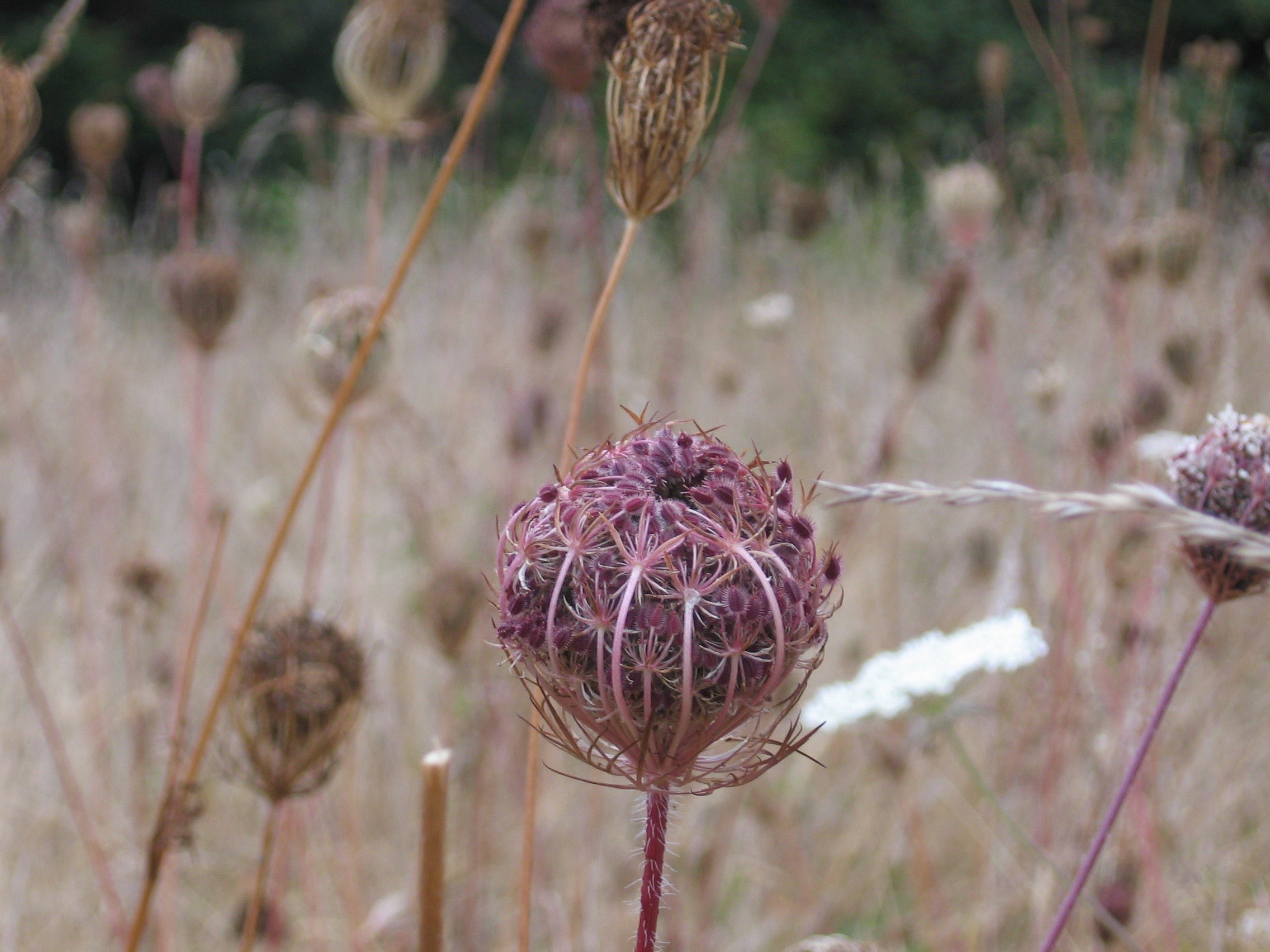 Engaging the Life Force: Wild Carrot and Contraception
Wild Carrot Seed (Daucas carota) has been used for centuries by women to prevent pregnancy. Working with this traditional method of contraception offers modern people with the ability to conceive an alternative birth control option as well as an opportunity to connect more deeply with the cycles of their bodies. This class covers:
signs of fertility and charting your cycle for working with wild carrot

ways that wild carrot has been used successfully for contraception, as well cases where it has not been effective

how wild carrot works in preventing pregnancy

considerations for appropriate use, side effects and contraindications

sourcing, harvesting and additional medicinal uses of this plant
Kristy shares from several years experience successfully working with wild carrot for contraception and from the work of her teacher Robin Rose Bennett, who has compiled a wealth of empirical wisdom over the past 30 years from women and herbalists working with this plant and has written in depth on this subject.
Edible and Medicinal Wild Plant Stroll
Saturday, May 25, 2019, 11am-2pm
OCPA: Orcas Community Participatory Agriculture Garden
Orcas Island, WA
$50
Join Ryan Drum and Kristy Bredin for a plant walk adventure as we explore the OCPA garden to find native and newcomer plants in forest, field and garden. We will share from our experiences working with the plants of our local ecosystem as foods and medicines, ethnobotanical wisdom from diverse cultures, plant stories, and the unique gifts of these wild plants and what they can teach us about integrating and engaging with our landscape.
Plants we may find along the way:
Yarrow
Comfrey
Dandelion
Salmonberry
Skunk Cabbage
Horsetail
Douglas-Fir
and more!
No dogs please. Children under 6 must be accompanied by a parent.
For more information about Ryan Drum, visit his website: www.ryandrum.com
Sunday, May 26, 2019, 5:30-7pm
Bark, Root & Stem Apothecary
374 North Beach Rd., Eastsound
$30
_________________________________
June 7-9 2019
Vancouver Island Herb Gathering
Courteney, BC
Visit herbgathering.org to register.

Regarded as a folk cure-all in legend and lore, bitters have a long tradition of being used to aid digestive processes and promote optimal health.
In this class we will:
• demystify and taste various bitters formulas
• learn properties of bitter herbs
• learn the effects of bitters on different systems of the body
• craft an herbal bitters formula together
Art and Science of Medicine Making
In this class we explore the craft of making plant medicines—why work with herbs in different ways. Topics covered include:
common plant constituents and their medicinal effects

the dynamic chemistry of living plants (considerations in harvesting and potency of herbal medicines)

how to experience plant constituents and learn about plant medicines with our senses

whole plant versus active constituent medicine; high proof versus low proof tincturing

extraction techniques and considerations—how to choose the best solvent/menstruum

how herbal medicines move through and are accessed by the body
Join Kristy at the Vancouver Island Herb Gathering and the Green Gathering this year!
Green Gathering
Camano Island, WA
June 21-23, 2019
www.greengatheringwa.com